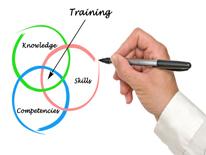 The DC Supply Schedule (DCSS) is the city's multiple-award schedule for providing commercial products and services to District government agencies. Competitive contracts are awarded to hundreds of suppliers who can provide thousands of products and services to meet recurring needs of these government agencies. Government acquisition personnel (from DC and other jurisdictions in the region) may place task or delivery orders against the schedule following DCSS procedures.
DCSS Schedules Categories
Advertising, Novelties, Souvenirs, Promotional and Specialty Products, 037-00
Audit & Financial Management Services, 946-00
Engineering and Logistics Services, 925-00
Furniture and Furniture Management Services, 425-00
Industrial Services, 934-00
Industrial Supplies and Apparel, 485-00
Information Technology, Equipment and Software, 920-00
Marketing, Media and Public Information, 961-00
Medical Supplies and Equipment, 475-00
Mission Oriented Business Integrated Services (MOBIS), 918-00
Moving and Logistics Services, 962-00
General Office Supplies, 615-00
Printing and Document Management Services, 966-00
Security Equipment, Security Services and Emergency Preparedness
Temporary Support Services, 962-69,961-30
Training Services and Products, 924-00
View the links below for additional information.