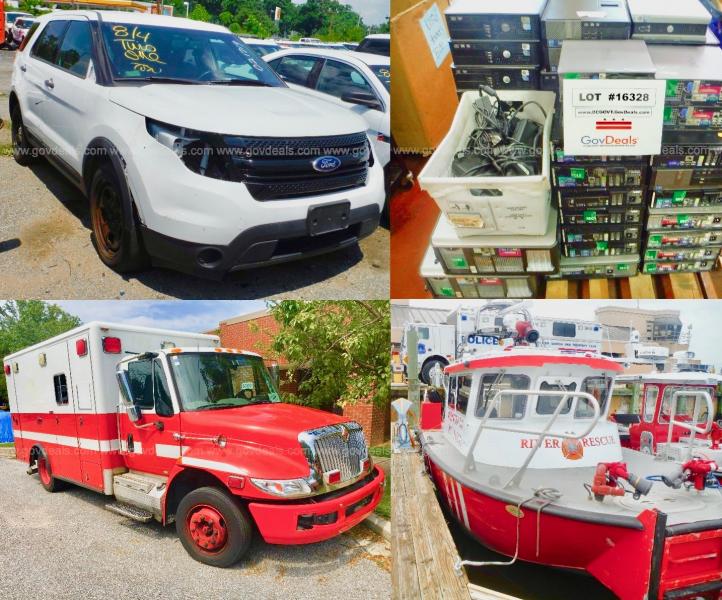 The Educational Surplus Property Section of the Surplus Property Division (SPD) is the District of Columbia State Agency for Surplus Property (DC SASP). As the state agency, the SPD is charged with administering the Federal Surplus Property Assistance Program (FSPAP). The FSPAP is a state-run federal program for the donation of federal surplus property to public, tax-supported entities and eligible private nonprofit tax-exempt organizations. To download and view the list of certified non-profits that SPD is currently doing business with, click here.
Representatives of eligible nonprofit tax-exempt entities previously certified for program participation can download Request for Standard Form 122* and submit it to the DC SASP via fax or mail.
According to Federal Property Management Regulation, 41 CFR 101-44.207(c), ("Eligibility of Non-Profit Tax-Exempt Activities") surplus personal property may be donated through the state agency to nonprofit tax-exempt entities as defined in the regulation.
Eligible categories of nonprofit tax-exempt entities appear in the list below:
Adult Day Care
Child Care Center
Clinic
College
Educational Institution
Educational Radio Station
Educational TV Station
Health Center
Homeless Assistance Programs
Hospital
Library
Medical Institution
Museum
Poverty Assistance Programs
Public Health Institution
Senior Citizen Programs
School
School for the Mentally Retarded
School for the Physically Handicapped
University
Click here for more information about eligible tax-exempt entities.
To Apply:
Eligible nonprofit tax-exempt entities that would like to apply for the program should:
Read the application instructions and definitions.
Complete and submit an eligibility application with required documentation.
Comply with all instructions of the eligibility category for which they are applying.
To apply, download the four documents listed below. Complete documents 2 through 4 and submit to:
DC State Agency for Surplus Property
2100 Adams Place, NE, 2nd Floor
Washington, DC 20018-3627
Phone: (202) 541-6017
For more information, contact [email protected].
---
* These documents are presented in Portable Document Format (PDF). A PDF reader is required for viewing.
Download a PDF Reader or Learn More About PDFs