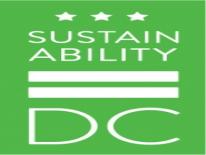 Sustainable Purchasing Program
The District of Columbia is committed to procuring quality goods and services in a timely manner and reasonable cost that support the District in meeting its sustainability goals.
The Sustainable Purchasing Program assists the District in procuring sustainable goods and services by developing environmental specification guidance, providing training, resources and consulting services, vendor outreach, and tracking progress toward sustainable spend goals.
Employees can participate in the sustainable purchasing class by registering through the PeopleSoft system. Courses are open District wide. Therefore, participants should register early to secure a space. Search for available sessions by the course name, Understanding Sustainable Purchasing, or the course number, PO1110. For questions regarding learning opportunities with the Office of Contracting and Procurement, please reach us through our customer contact center at 202 724-4477.