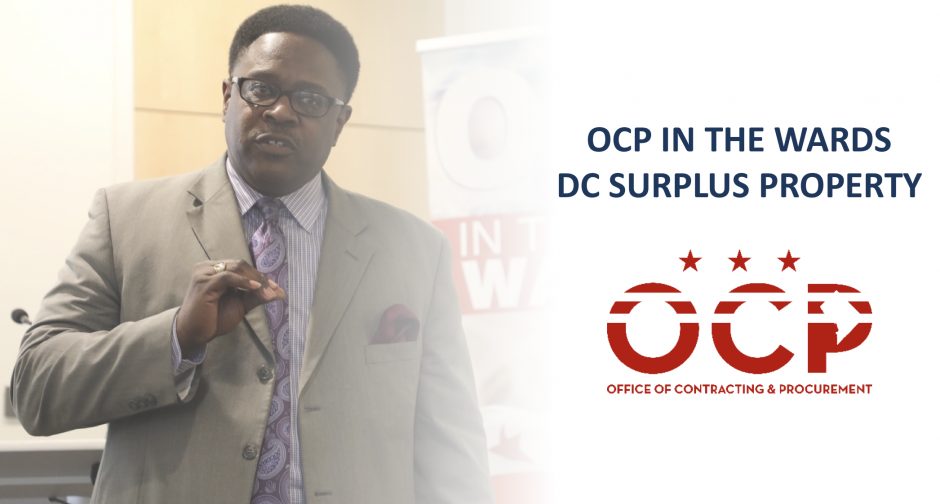 In this session, the Chief Procurement Officer of the District of Columbia, George Schutter, shared updates and progress on initiatives central to his vision to improve the quality, efficiency, and integrity of contracting in the District. OCP's Surplus Property team shared how businesses and non-profit organizations can access District and federal surplus property through OCP and the General Services Administration.
If you missed the event, please click here for the Facebook Live video. You can also review the slides here.
OCP in the Wards: DC Surplus Property is a part of the DC Office of Contracting Procurement's ongoing efforts to engage the business community in the contracting process from the concept of need through award of a contract. The goal of our outreach initiatives is to demystify the District's procurement process and make it easier for current and future industry partners to effectively compete for contracts.
If you missed DC Surplus Property 2017, the presentation can be viewed and downloaded below: