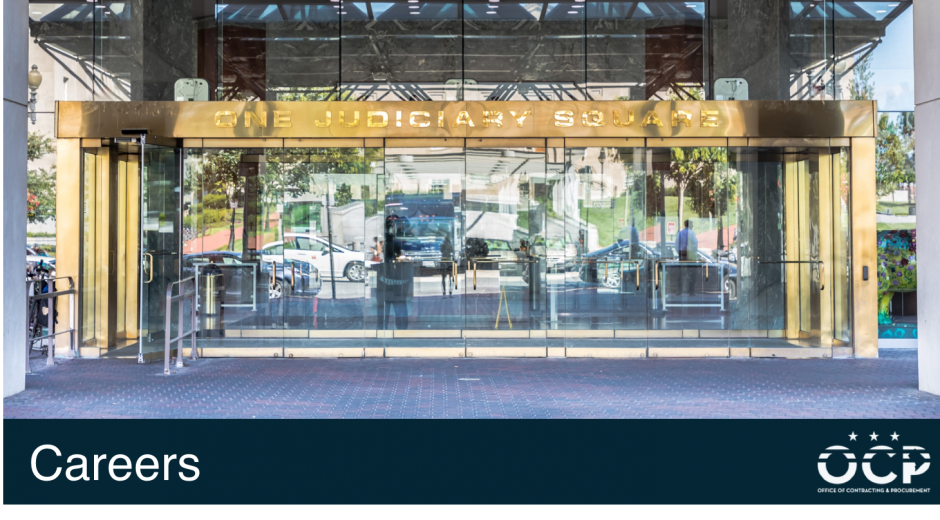 View current DC Office of Contracting & Procurement (OCP) job announcements below.
You may also visit the DC Government Career Opportunites page for other DC Human Resources (DCHR) job listings.
Please note carefully the closing dates and times. If you have any technical issues submitting your application, please contact the 24-hour OCTO Helpdesk for Peoplesoft support at 844-450-5726.
Visit the DC Human Resources (DCHR) website for additional information and resources.
OCP Human Resources Contact Information
Tammy Jo Scriven
Human Resources Officer
DC Office of Contracting & Procurement
441 4th Street, NW; Suite 700 South
Washington, DC 20001
Office: (202) 727-5557
HR Secured Fax: (202) 727-1325